Imagine yourself in the middle of a desert with endless stretches of sand, a sky filled with thousands of stars, and absolute silence…
Consider the sights of a beautiful sunset as you stand on top of a dune…
The thought of sleeping in a comfortable tent in the middle of the desert is no less than a dream come true.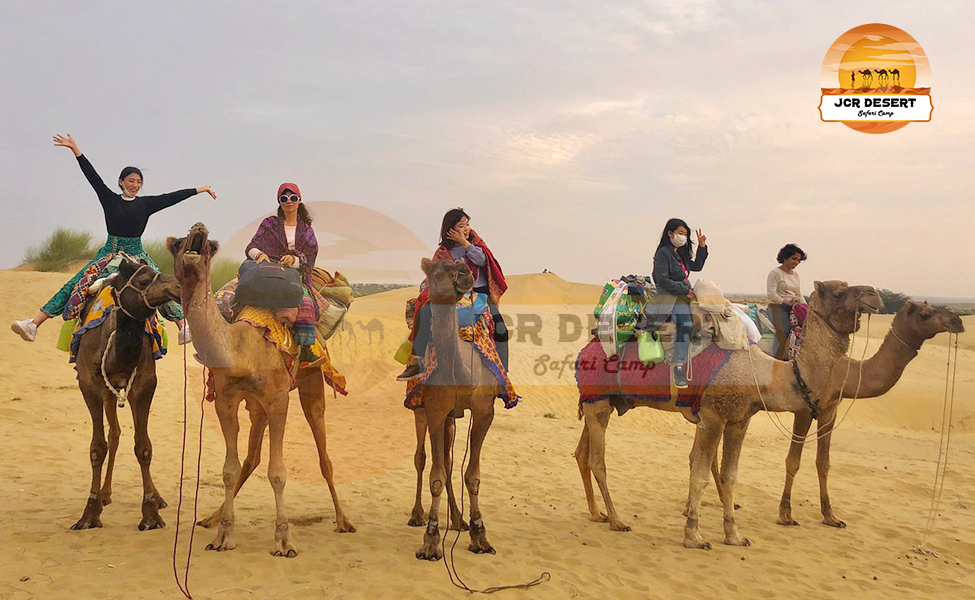 To turn your dream into reality the JCR desert camp is often rhymed with the Best Desert Camp Company In Jaisalmer and is situated over the Sam Sand dunes.
We have created for you the Desert Safari Camp, a really charming camp that preserves the soul of nomadic people living in the Thar desert. In its unique, authentic atmosphere, this place offers you a real parenthesis of life and a place where the magic of the desert is truly felt.
"Stayed for one night here. JCR Desert safari camp was awesome. I have never seen that facility in my life. The service was the best, food was delicious. The staff was warm and Respected the most welcome people in that camp. So, I would like to recommend all u must visit this desert safari camp if you come to Jaisalmer."
"JCR Desert safari camp in Jaisalmer is really the best. The staff was friendly and super helpful. Jeep and camel safari was good with saw sunset on dunes. The food was yummy. The folk dance was the fantastic owner of the camp is friendly and always gives a reply with a smile. Thanks."