A Car rental In Jaisalmer & taxi service provider in Jaisalmer
JCRDesertSafari Jaisalmer
JCRDesertSafari is a local registered Desert Camp & Taxi firm operating from Jaisalmer, Offering Desert Camp, Desert Safari, Jeep Safari, Camel safari, Selfdrive car rental, Etc
Our taxi Service In Jaisalmer & Jaisalmer Taxi fare
Choose our taxi Service & driver in Jaisalmer for:
Jaisalmer City Sightseeing Tour
Airport & Railway Station, pick & drop
Local Taxi Service In Jaisalmer For jaisalmer Tour
Taxi In Jaisalmer Tour For Jaisalmer Fort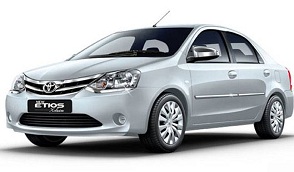 Contact us for our Jaisalmer Taxi service
You can whatsapp, Call & email us at:
Phone: +91 97997-35500

Email: jcrdesertsafari@gmail.com
Jaisalmer Tourism About
Know About Best To Visit In Jaisalmer for any details & Enquiry, call me at 9799735500
popular tourist attractions in Jaisalmer
Jaisalmer, the Golden City of India, is a mesmerizing destination that offers a glimpse into the vibrant history and culture of Rajasthan. Here are some of the popular tourist attractions in Jaisalmer that you must explore:
Jaisalmer Fort
Patwon Ki Haveli
Sam Sand Dunes
Gadisar Lake
Kuldhara Village
Jain Temples
Desert National Park
Bada Bagh
Jaisalmer War Museum
People also ask
taxis available at Jaisalmer Airport?
Ans : Yes, taxis are available at Jaisalmer Airport. You can find taxi service In Jaisalmer outside the airport terminal to take you to your desired destination in and around Jaisalmer.
Which famous village In Jaisalmer?
Ans : One of the most famous villages in Jaisalmer is Kuldhara.
Taxi Service Available For Jasialmer Desert?
Ans: Yes, taxi services are available for Jaisalmer desert. You can hire a taxi In Jaisalmer to take you to the desert area, such as Sam Sand Dunes, for camel safari or to experience the desert landscape and activities.
Which car models do you offer in your Taxi service in Jaisalmer?
Ans : We offer a variety of car models in our taxi service in Jaisalmer, including popular options such as sedans, SUVs, and luxury vehicles. The specific car models available may vary based on availability and customer preferences.
Jaisalmer popular taxi tours:
Checkout our Jaisalmer taxi service, and other City sightseeing & Desert safari
Jaisalmer Airport pick & drop:
Enjoy seamless transportation to and from Jaisalmer Airport with our reliable pick and drop service. Our experienced drivers will ensure a comfortable and timely journey, taking care of all your travel needs. Call at 9799735500 for more details.
Make the most of your time in Jaisalmer with our curated city sightseeing tour. From the narrow lanes of the Golden Fort to the bustling bazaars and exquisite havelis, our tour ensures that you experience the essence of Jaisalmer and create lasting memories of this captivating city.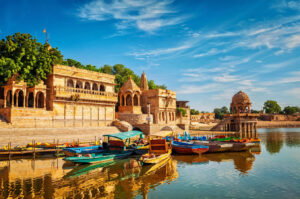 Book our Jaisalmer City Sightseeing Package & trip to Sam sand dunes in our taxi & with driver.